About us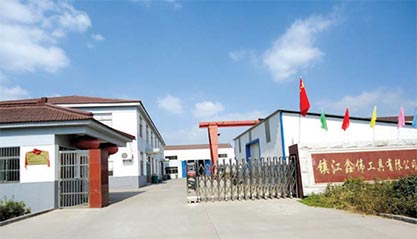 ZHENJIANG XINWEI TOOLS CO.,LTD is a professional manufacturer of diamond tools. We specialized in producing and developing all kinds of diamond tools, which have wide range of applications in architecture, stone process, decoration,ect. Specially designed tools are also available for virtually customer demanding.
  XINWEI TOOLS have rich technology and production experience.We have passed IS09001:2008 certification, European EN, German MPA standard. Our produces owned customer in Germany, UK,Russia, Poland AND many other countries, and enjoy very good reputations in the mainstream market. With strict high quality demand and timely delivery,our company has gained widespread praise from our customers both home and abroad.
  Our cutting, grinding and coring tools are engineered in a variety of grades to suit the DIY customer as well as the demanding professional users. Our products include: cold pressed sintered blade, hot pressed diamond blade, laser welded diamond blade,and so on.
  We offer a wide selection of products and technical requirements. Our service concept: quality assurance, abide by the integrity. We warmly welcome customers from all over the world to purchase our products.


Home
About us
Products
News
Jobs
Contact us
Zhenjiang Xin Wei tool professional commitment to the development and production of diamond tools
TEL: 0511-83752118  FAX: 0511-83757568  E-mail: jsxinweitools@163.com
ADD:Northrord No.2 XingLong Yao Qiao Town ZhenJing JiangSu  © ZhenjiangXinwei Diamond rools Machinery Co, . Ltd 
苏ICP备17008578号-1